Monday, October 29, 2001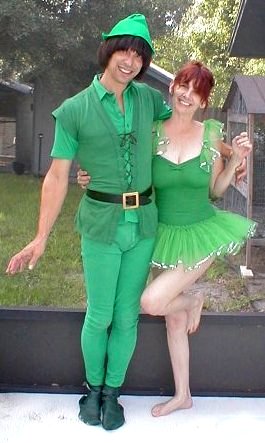 I can't shake the disease! ughhh

I would hate to get 6 years of hard labor for a hummer! it had better been a good one

For those looking for an easy last minute costume... here is a geek costume

Tinkerbell has been found!

Damn this is a cool costume why didn't I think of it!Tron

too tired must rest...i.am.sam





Sunday, October 28, 2001



Weel we went to a great costume party last night at J and L's house. They had a 'rita machine and there were no kids! Lot's of food lot's of good fun! With any luck I'll posta few pictures in a future blog.

I pretty jazzed the Dbacks won last night too... year of the snake baby!

You know it didn't take long for the snake oil salesmen to come out I've been getting these damn Spam from some company selling a flashlight that will kill Anthrax ... uhhh yep here's my $99 ... f you!

Speaking of Anthrax have you seen the site that sells ties with prints of infectious diseases on them? here you go I'll take a blue E. Coli please!

This is kinda funny... ever need someone to quit calling you? Give 'em this number! click the damn link!

das all... off to watch some foo'ball

i.am.samu.squarepant







Thursday, October 25, 2001



Suckin snot all day today ... damn it I hate feeling like this! Stuffy head can't get anything done and Halloween is just a few days out!

Anyone remember Zork... I had some good fun with this!

Even gaydar has gone high tech... when does QAF start again... I think January!

First it was the iPod now the iWalk... Apple has a new PDA they have been hiding!

You have to like long urls like http://wemadeoutinatreeandthisoldguysatandwatchedus.com/ You have to like the Asian Indo Pimp!

Oh yea Windows XP and thier new fangles reg system launched today... wooo hooo... I won't be looking at it for awhile yet. let them get a service pack under thier belt first is my usual policy.

i.am.sam






As pointed out by big G this is a WOW on eBay. To cool!




Wednesday, October 24, 2001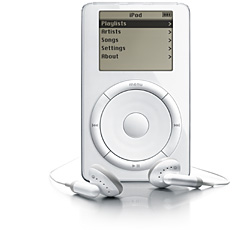 SNOT is what is going down my throat. ughhh! Weather is changing and my bunion it hurting... ummm nevermind!

TECHNOLUST ALERT I'm not normaly an Apple kind of guy but this new i-pod it the shit!

Would you lay in bed for a month for $11 per hour? Nasa Wants You! 45 days worth = $11,880.00 righteous bucks dude!

Hey for a change we didn't crash land a billion dollar ship on Mars because we didn't know the metric system... success!

Do any of you remember the days when apps used to fit on a floppy? these guys do

tha's enough for today! i.am.sam




This just in ... at least to me!
Dale Jr. Will Drive the #3 Car at Daytona Next Year




Tuesday, October 23, 2001



Ahhh what a good day... today I just got shit done! To cool! Anyway Halloween is coming and I'm ready ready ready! C'mon let's go!

Hallowlink for today... The BOTTOMLESS PIT OF TERROR-able Jokes and they are!

I AM 51% GEEK.






Nerd, Freak, Geek, Dweeb. Sound familiar?
That's okay, cause I will be the richest
person at my 15th year high-school reunion.
If a "con" isn't happening that weekend.





Take the GEEK Test at Fuali.com!



Back when I was a drafting room newbie I used to get pelted by rubber bands on a regular basis... I learned to use the force and now I'm a rubberband Jedi! One of my masters actualy split a live wasp in two from 20 feet away while it was flying! Since you do not have this master at your disposal I give you Ultimate Guide to Shooting Rubber Bands ... I have another metod not listed here and if you know me and you are worthy I would be happy to impart my wisdom.

Everything seems to happen to Dan Rather. In his career he's been punched, mugged, threatened with a shotgun, tear gassed, even accused (by a communist newspaper in Afghanistan) of stoning people. read on...

i.am.samu





Monday, October 22, 2001



From the NY Post

http://www.nypost.com/images/front102001.gif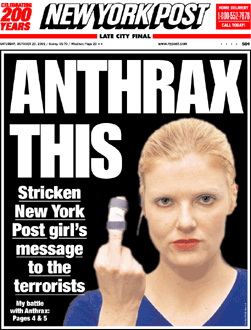 Ahh nice easy weekend... I made some more progress on Halloween stuff ... if can just wish the rain away we'll be alright!

Bin Laden cuteness

For the Geeks ... 50 Things You Didn't Know About XP

Oh yea... went with JC to the track and ran his Z06 last night... ohh yea... mmmmmm very fast.

This is just what we needed... a giant Aibo from Sony! Why would a car need to smile? Now if it could flip off the guy with the bright lights behind me that would be useful!

ATTENTION You can get Anthrax through email .... um j/k

Man buys cocaine from uniformed officer they can't get any dumber I'd say!

I want a bin Laden lollie WTF anything to make a buck I guess!

that's all... ta




Thursday, October 18, 2001



Let's go straight to the gutter today... take a look a this Prime Number Shitting Bear use IE as Nutscrape seems to choke on it. sorry as@*!&@*#$$ coders

I am getting so tired of the Anthrax BS these people are being reported as "testing positive for Anthrax" when it's really just exposure. I mean walk through a farmers field and get a positive test! Tell me about who actually has the crap... I don't mean any bad will on these people but hey you target the news media and that is all they are gonna talk about me me me... DAMN!

Just to be fair maybe Bert is not really evil after all!

Do you know what a systray is? It's that little thingy down in the lower right corner of your screen with all the stuff your running in it... as an IT person I cringe when I see 15 freakin icons down there. Well someone ahs finaly recognized! www.systray.org to funny, I like this one

i.am.sam






Wednesday, October 17, 2001



Well we are in the house and kickin ass now... we have troops engaging the Taliban on the Run as we speak. Good roll their ass!

S sent me this damn that is small!

Damn this is fun! Worm Game I just got 1458!

i.am.sam