Wednesday, November 27, 2002



I'm about to go home, but I thought I'd throw out one link... someone sent me Salpar.net, it's PRON so watch out but anyway it looked interesting, I'll try it when I get home tonight.

I have no idea WTF this is.

From PopSci ... IN DECEMBER VAST HORDES OF EAGER FILMGOERS will mob cineplexes across the land and witness, at the climax of The Two Towers, one of the most anticipated scenes in recent movie history: the great Battle of Helm's Deep. See the rest here... it is an incredible read...

happy t-day tomorrow... i.am.sam




Tuesday, November 26, 2002



Two days no bloggy! I suck! Today got away from me real quick... damn it!

These assholes! Are sueing people for downloading shared files over Kazaa yep $16 per song and $60 movie! If they delete files and and pay half the bill they won't get sued... let's see them prove it.

What do you do if your Tivo thinks you are gay? Look here and see...to funny!

Got broadband... have a look at Apple's newest Switch Ads

You've all heard the conspiracy theorys about the "faked" moon landings... well NASA is about to give big up yours by pointing a seriously bad assed telescope at the moon and looking to see if they can see the moon buggy and stuff they left up there. I can't wait to see these pictures.

Pretty geeky here... you can buy the cantenna or you could make the one the Screen Savers did about a month ago.

check out my new custom saber... a true Jedi makes his own saber, I will make my own soon!

I'm outta here! i.am.obisamu





Friday, November 22, 2002




Never ever doubt the power of the force! Someone was compelled to pay $28,900 for this original Star Wars Tie Fighter Helmet! WoW!

Well another run of my Jurassic Park Cryocan is almost complete... I have a few extra if anyone is looking for a very very unique gift for christmas... they are $250 each I'll have about 2-4 extras if anyone is interested.








Video of it in action

Got a techie to buy for this XMAS? Watch This show on TechTv and see what's gonna be hot this year...

i.am.sam
:: the rhythms of english are relentless -- even whispered promises become little songs - david rutkowski




Thursday, November 21, 2002



www.hubcapcreatures.com

http://www.hubcapcreatures.com/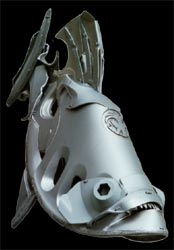 Today was boring!!!!!!!!!!! How about some links...

Hoax or real... you've all seenthe photos of the 80lb cat and stuff... test your knowledge on the hoxes!

Now this is some scary shit!

Now this is just plain stupid... some porn star wants to go a whole month eating nothing but .... semen.

Damn it! What the hell are they thinking coming out with a product like Nippits! Bastages!

WTF is this?

Wow look at the piranah there... made from a hubcap! tons more here... v.cool

For those who have not seen the Michael Jackson baby dangling incident(s) here is CNN's take on it.

If you don't eat all of your dinner, no Gorilla Boogers for you.

I've had enough... i.am.samu
::the curls
on her pussy
point to
sanity

her snatch
does not have
hitler's
mustache





America
==============

How many ways are there
to slice an apple pie?

You can cut it
crossways
sideways
long-ways
wide-ways

You can slice it into eight
e v e n l y s i z e d p i e c e s
you can shave off little slivers
and drop them
on the ground

If you wield the knife
you can cut it
any way you want
looking across the table
at the other
knife wielding sod
with his pie eating grin

You can flash those
baby-blues
so seductively
at him
at his knife
at his teeth
at his
cinnamon breath

All for a morsel
of apple

© Copyright 1999, Richard A Haimann



Wednesday, November 20, 2002



Did you know Comdex is going on... I miss it so much! I'm still hoping to go to CES this year... rumor has it Comdex is leaving Vegas or leaving for good, and coming to, you guessed it HOUSTON! How cool would that be!

Wonder what's goin on at Comdex? Funny you should ask... I spotted this little item about CD quality audio through Bluetooth! For those who don't know Bluetooth is a local small area wireless netowork... think of this you have a Bluetooth PDA and get in your car your Bluetooth car stereo reconizes the PDA and instantly has access to all of the mp3s on it, at the same time it reconizes your phone and knows when the phone rings to lower the volume, oh and your phone and PDA stay in sync just because they are near each other... it's all very cool in theory, well we are about to prove theory to fact.

Looks like all of MS's geeks were at Comdex instead of minding the farm... Longhorn was leaked on Tuesday... it's not functional yet but very interesting things showed up in there.

Modding PS2s and XBoxes have been popular for years, the mods usually allow the user to play bootleged games from overseas or even games that have been copied. Xbox just launched it's Live service and now that is has everyone online it has started to ban mod chip users from it's network...

Seems like every other day a new phone comes out that I want... Here is the letest offering from Nokia. Oh and there is still this cool one too!

Some of you know I collect replica movie props, my collection is growing well, some of prized pieces are The Luke Skywalker Lightsaber, the Map from the Goonies and of course the Cryocan from Jurassic Park... well I'm going to have to add to the wish list pretty soon... This Golden Snitch from Harry Potter looks pretty damn cool!

i.am.sam


Light a kitchen match in a dark room. blow it out. that is the history of the universe.




Monday, November 18, 2002



What a freakin weekend! Holy Cow I was busy this weekend. Thursday night as you know I went to the Aeros game... thanks to J for the ducket... fun it was! Front row pounding the glass 'til my hands were sore. Awesome!

Friday kicked ass too... went to the see Harry Potter and the Chamber of Secrets. It too was very good, crowded as all get out though and a bit more dark and scary than the last one.

Saturday... Saturday was hell... I needed to get soem stuff done but I wanted to go to the car show... well long story short the car show was a miss but I did take Dade to see the final show of the MOnster Trucks in the Astrodome that night. Traffic nightmare but worth it in every way... He is his father's son no doubt about that! He even likes Star Wars... I think I feel a tear in my eye... sniff...

Sunday!!! Texans Jags game... Angie got me tickets for our Anniversary, which was last Tuesday. First time at Reliant. Can you believe I found R wandering around the tailgaters in the Blue lot! Overall I thought it was way cool and the game was entertaining as well... our seats would have been freaking awesome if there was not a walkpath right in front of us. Overall a very good day!

Alice is an internet bot that will carry on a child like conversation with you, what happens when Alicii talk to each other? The conversation degenerated at the end...

v.Cool - v.Cooler both from the same designer... gotta love that stuff...

WOW I keep on finding simply amazing sites... inspiring!

Nice interface... I may have seen this interface before...desktopimage.com

i.am.sam




Thursday, November 14, 2002



Going to the Aeros game... might blog later... cya!




Wednesday, November 13, 2002



AOTC is freakin awesome!!!! I watched the move and half the special features last night ... too cool! $10 at Walmart BTW.

I want this Nokia phone... or T68 or Sidekick or... ahhhh!!!!

Do you think Spiderman made any money this year? They say no and as a result Stan Lee the creator is getting nothing in return... $400 million and you can't turn a profit BS!

Cool! Dragon's Lair for X-Box, PS2, Gamecube... etc...

uhhh go go gadget something... slashdot is reporting about this guy that has 1300 useful items on his person at any given time...

I'm gonna go eat some wings late... i.am.sam





Tuesday, November 12, 2002



me getting AOTC today!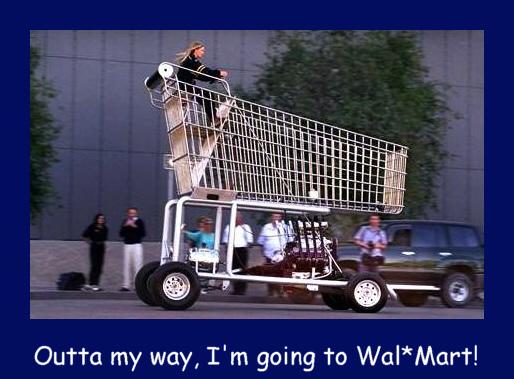 Today is my Anniversary... 1994 is when Angie and I tied the knot, so what does that make it... 8 years... damn seems like 50! No really the've been great!

Begging on the internet... geez!

Would you pay to download a movie from the internet? You can soon!

This site is not really busted, read carefully!

Can you Name that beard? I got 4 right... I suck!

Hacking for sport still goes on apprently... gonna fry his butt though!

Have you ever had a Google fight? Try it ! Try the funny ones on the side then try some of your own.

by the way AOTC and LOTR EE came out on DVD today... I'm off to WalWart!
i.am.sam