Friday, August 31, 2001



I am so full I can hardly sit up to write this... after a hard coding day again yesterday we all agreed to call it finished(enough) and post the site. If any of you look at i-sys you'll never notice the differences, but I tell you they are there! Anyway for some strange reason the traffic gods were smiling on me yesterday, after a week of hell I made it to mom's house in 20 minutes. I didn't think that was even possible! it was like a holiday or something... anyway yea!

Rain Rain Rain... did some forget to turn off the faucet... I got Angie a "Just Because" flower deally yesterday, I encourage everyone to do that once in awhile. We watched Family Man the other night and in that movie he went to London instead of staying with girlfriend. They ended up apart, but he was wealthy beyond his wildest dreams. Well he got a glimpse of what it would be like if had not gone, and realized that the wealth was in his family not the money. Well it made me think I do not appreciate what I have sometimes and this is one way to make right. I really think it made me feel better than it made her feel. Anyway go hug your kids!

Dade and I got up and went to IHOP or "The Pankcake Store" as he calls it this morning. I am so full I will not need to eat the rest of the day. We went to WalMart but they still do not have the Halloween section up! WTF WalMarts across the nation are putting thiers up already why aren't you! If anyone sees a WalMart with a Halloween section up please let me know. They are selling fog machines for $39 and I want a couple... no they don't have them online!

war Battlebots t-mius 2 hours and counting! i.am.samu




Thursday, August 30, 2001



Just try to keep me away today... BTW day game for the 'stros today!

Check this out ... www.ultimateridegame.com I want it !!!!!

BLATANT PLUG If you ever need to have some flowers delivered these guys do a GREAT job. LATE!!!


I can't stay away! A little raunch in this post! HA!

My friend S, who is also the comish in my FF league, sent me this link a week ago. www.romp.com At the time I was to busy to check it but just now I was cleaning out my mail and found it... OMG! This is one the funniest sites I've seen on the net! Yes you have to register and yes is has popups but let me tell you THAT SHIT IS FUNNY! I haven't seen the whole site yet but the small part I saw (Tardz) was damn funny! Anwyay check it out!

If you know what a cameltoe is go here. he he

I was going to put a link to my favorite Mullet site in here but try this instead. Search Google and see what comes up!

i.am.sam


Racquetball Colliding With a Wall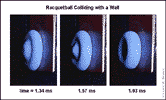 Somebody get a boat! Holy crap what an awful drive in this morning. We went to Wings last night with G and S and he brough D.G. with him... I haven't seen him in a year or so nice to talk to him again.

Despite my mood being "ragey" I must say I had some humor in my mail this moring... J.C. sent in this ... look carefully at it... and this ... those in the IT world should get a major kick out of the second one... if your curious it goes on for 38 pages! Read a couple and you'll get the idea... to funny!

This is kinda cool... An Exhibition of High Speed Photography






Wednesday, August 29, 2001



Nothing makes you feel as good as a good nap. I just slept in my car for over an hour and had that damn loud ass van not pulled in next to me I'd prolly still be out there! Oh well back to work...

Do you know the difference? They all look the same to me I did very poorly on this test how about you?

Did you think the internet was limitless? Think again! We got 5 years baby, then we run out of room and boom icky sticky internet spooge everywhere!

TECHNOLUST ALERT! This is so cool, add the camera and drive around your office I love it... see what I'm talking about...

i.am.sam

this just in from big G... did they just find Chandra Levy?


Ok I'm sorry to my loyal blog readers... I completely forgot to post anything yesterday. As it goes I had my head down coding my ass off again and then bam time to go home. Well my truck was officialy paid off this month and, of course, my tranny started to slip yesterday... damnit. Hey I got a pleasant surprise yesterday, a buddy of mine B called me out of the blue and we went to lunch, to cool. He's gonna do Fantasy Football again with us this year. In the past my team name has been Mr. Hankey's Heros, anyone have a new name for me? I think I need to change it. Maybe I'll go with Squidward or Sponge Bob for a theme! I love that show! Speaking of TV, did anyone see Battlebots last night... good fight for the heavyweight championship. I've often thought of the robot I'd build... hmm maybe after Halloween... like I need another hobby.

If your looking to kill a little time on the internet try Cloud 10 there is a lot of stuff here to see. Be careful there are some pop ups on this site. PRON WARNING Click on the no she didn't link... ;)

Keeping in the TV frame of mind I like that show Fear Factor on NBC... well this is Joe Rogan's web site, he's the host and um I'm surprised he get's to keep that job with this stuff out there.

Did you enjoy magnifying ants into a burning hell as a child? Do it to people then! Watch out for the 18 wheeler!

Someone sent me this but it didn't work originaly now it does... This guy is going to cut off his feet with a homemade guilotine on Halloween... he is charging $20 to watch and no I'm not kidding he is really saying he's gonna chop 'em off! go see for yourself

My dad found this before I saw it !!!! A 740 foot tall roller coaster! WOOT! I hope they build it! See the story!
i.am.sam




Monday, August 27, 2001



Head down code my ass off kind of day... as a result, not much to say. Well did I tell y'all we are going to Orlando in a few weeks? Hopefully I'm going to tack this trip on for a couple of extra days to a business trip. I also reserved a cabin for a cruise next year, and I'm going to Vegas in either November(Comdex) or January(CES) anyone want to go with? i.am.sleepy




Sunday, August 26, 2001



I just now got off the phone with a good friend of mine M. I met him in England when I spent a year off and on over there. For those who know who I'm talking about it looks like he's on for another year or so in Thailand! Very good to hear his voice. Can't wait to see him...

Last night we had a little get together at R&P's house. G&J&S were there as well as R&N&I. JC showed up for a bit as well. We laughed so hard and for so long my neck hurt! Afterwards I got a ride in R's race car... hmmm maybe that's why my neck hurts that thing was gettin it ... damn it's fast fast fast! Gotta do that more often! I htink we are gonna do that get together thing once a month now.

I must leave you with a link... :)

i.am.sam




Saturday, August 25, 2001



the balloons glowing at night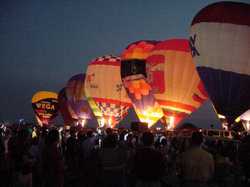 The Ballunar Festival at the Johnson Space Center last night was really cool. Those ballons are massive and look really cool when lit up. Anyway fun for all, it runs today and Sunday should you want to go. See my last post for a link.

See some pics...

On the home front Dade is feeling better but still has a little drippy nose. Hopefully we'll get him active and get him over it today.

Since Angie has a new car and it's black we wanted to do the best thing for her paint job as to not get it all swirled up right away. On the advice of my pal G I went to Meguiars.com and filled out the form to get a detailed analysis of our area and which of their products I should use. Since I already like Meguiars I'm not borthered by the fact that it is only their product. Check it out you may learn something salty fog etch? WTF?

/. Microsoft Fakes Citizens Letters of Support ... need I say more? sheeeze

Ever wanted to know what your pirate name would be? go here

i.am.Black.Sam.Rackham the pirate!




Friday, August 24, 2001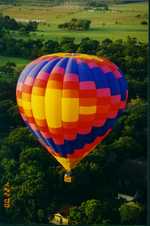 Phew ... long night last night... we went to Wings last night where I saw an old high school friend L.B. who informed me that Thursdays were his days at Wings funny... anyway on the way home Dade started complaining about a tummy ache, but he didn't trhow up until he and Angie got home. He didn't want to throw up in her new car. Anyway we have not been able to keep anything in him all night. Angie ended up sleeping with him on the couch last night, so I'm sure she's tired.

Well I hope we never get on the Russians bad side... ummmm Here is a story about how they were gonna bomb us then release a smallpox plague on us. very nice...

Well with any luck and if Dade gets better we are going to go to the Ballunnar Festival as the JSC tonight. I've been waiting to go to this all year.

i.am.sam